May Gibbs High Tea
A belated post as it's been over a month since I've been back in Melbourne! But my May Gibbs residency ended with the High Tea where I talked about the project and the progress I had made in Brisbane. I had a lovely time – thank you Judith Russell and everyone – and I've included some photos here, courtesy of Maria Parenti-Baldey.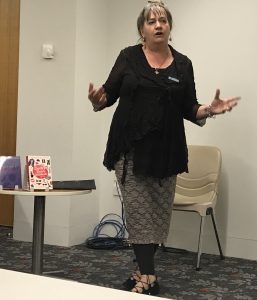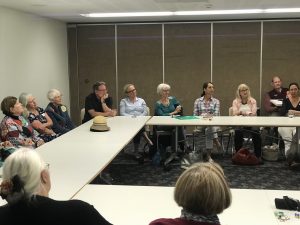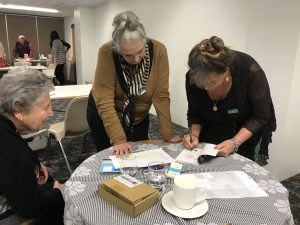 The trick now is, of course, to carve out a similar amount of time to devote on Leo's War now that I'm back home. It's not quite happening! I came back to preparing a CAE class on revisioned fairytales, my regular teaching at Blackburn South and my TAFE online teaching as well as sundry other small jobs….but I'm still regularly touching base with the novel and I'm now up to Chapter Twelve, so I'm trying not to be too hard on myself.
I'll have a new stint of research to do soon, but at the moment my characters have moved temporarily to Sydney. The war is drawing closer even while Leonora is learning new skills and attending a school that offers, among other things, Esperanto and Eurythmics.